Home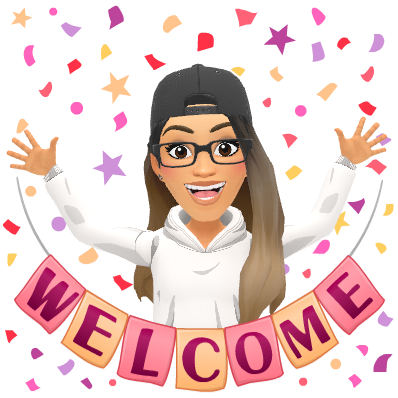 Welcome to our class website!
Here, you can check the daily posting of homework assignments and announcements, as well as access some helpful resources.
"Education is the passport to the future, for tomorrow belongs to those who prepare for it today." - Malcolm X
Dear 4th Grade Parents and Students,
I extend a very warm welcome to all as we begin this new 2018-2019 school year! What an exciting year this is for everyone. For parents, it is another year of involvement and observation of your child's growth and success in academic and social ways. For students, it is a year of change in a new classroom with new things to learn, skills to improve, and a community to build. Likewise, for me, it is a year full of hope and excitement as I embark on yet another year doing what I love, teaching fourth graders.
To give you a little background, this is my 14th year teaching, thirteen of which have been here in the Beverly Hills Unified School District. I received my Bachelors of Arts in Elementary Education with an endorsement in English from the University of Illinois at Chicago, and my Masters of Arts in Teaching with Best Practices a few years after from National University here in Los Angeles. This year marks my 12th year as a fourth grade teacher, my favorite grade by far! Prior to teaching fourth grade, I taught 7th grade English at Hawthorne Elementary where I remained a teacher till transferring to El Rodeo Elementary in 2008 to continue my role as a fourth grade teacher. In 2014, I returned home to Chicago, Illinois where I split my time - first as a middle school reading specialist, then a 3rd grade teacher. It was with great enthusiasm, however, to return to Beverly Hills in 2015, and furthermore, to join the Beverly Vista family – making this my fourth year here!
I am enthusiastic to get this year underway and begin working with your child. In addition to following a curriculum aligned to the Common Core Standards, our fourth grade team stresses study skills and behaviors that lead to greater responsibility. My classroom teaching style is based on rewarding positive behaviors and redirecting those behaviors that interfere with learning. The classroom environment is one that is built upon cooperation and communication so that we can accomplish all our goals.
The partnership that I share with parents regarding student success is invaluable. It is my goal to communicate openly with parents regarding each child's progress and growth throughout the school year. One way I will be communicating is through the classroom communication folder. In it you will find communication from the school, classroom news, and graded assessments. Please review any/all materials sent home, and return any paperwork and/or signed assessments (informing me you are aware of your child's performance and progress) at your earliest convenience. Another way to be informed is by looking at our class website where homework and announcements will be posted daily. Please feel free to communicate with me by sending in a note with your child, phoning me at (310)551-5100 ext. 3062, or the most effective – emailing me at ekwon@bhusd.org. I will try my best to respond promptly.
Please read the attached information tonight with your child. It explains crucial information regarding our classroom.
I am looking forward to an amazing year and getting to know you and your child! It is my privilege to be your child's fourth grade teacher!
Sincerely,
Miss Ellen Kwon